Mandatory Vaccination Ontario, Are You Included? Your One-Stop Coronavirus Resource
By: Nataliya Zlotnikov, MSc, HBSc
Is Your Arm Magnetic Now?
If you're a healthcare professional (HCP), there is a rather high likelihood that you have already received both doses of your Coronavirus (COVID-19) vaccination.
I am truly sorry if you felt a deep sense of disappointment when you could not attract your fork from the other side of the room without getting up. Life just isn't fair.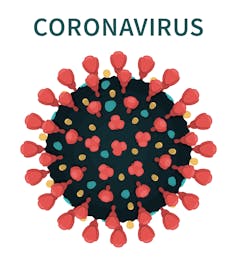 Image source: The Conversation
Blog Purpose & Outline
The purpose of today's blog is to inform and provide organized, concise information in one place, answering the questions that are relevant to you.
We aim to provide objective, accurate information.


Today's Blog Includes the Following Sections:
We invite you to read the whole blog, or, skip to the parts most relevant and interesting to you; specifically section 5, in which you will find out whether Ontario's new mandatory vaccines apply to you.
Pfizer & Moderna COVID Vaccine Ingredients and Their Roles
How Did They Develop the Vaccine So Quickly?
Phase 3 Clinical Trial Data
How Do These mRNA Vaccines Work?
Mandatory Vaccinations for HCPs, Are You Included?
Current COVID Trends: Ontario
News on Delta Variant
Waning Immunity & Booster Shots
Vaccine Passports Across Canada

BioCloud: Ontario's Prized Real-Time Airbone COVID-19 Detection System
For Those on the Fence
If you are still debating getting the COVID vaccine, we have included the below table which includes all ingredients and their roles for the Pfizer and Moderna vaccines.
I. Pfizer & Moderna COVID Vaccine Ingredients and Their Roles
Ingredients source: CDC Vaccines & Immunizations
Ingredient role source: Hackensack Meridian Health
II. How Did They Develop the Vaccines So Quickly?
Many people are concerned about the safety of the COVID vaccine. This rational fear stems from the speed with which the vaccines were developed.
Usually a slow process, the COVID vaccines were developed in record time.
Here is how this happened:
Funding: Vaccine development tends to be slow with funding being the greatest barrier. It usually takes years to raise the funds necessary to develop a vaccine; you must stop at each stage and apply for further funding.

During the pandemic, many governments and funding bodies came together to remove these obstacles.

Parallel processes: With the removal of the economic limitations, clinical trial phases could now run concurrently with large-scale manufacturing.
Knowledge sharing: Scientists shared knowledge more openly and promptly during the pandemic. Working internationally across many nations allowed for increased efficiency.
Eager volunteers: People were tired of COVID and worried about its many potential impacts on our lives. Although it can often be challenging to recruit volunteers, tens of thousands were eager to sign up for trials.
Scientific advances: Technology advances - we are not where we were 5 years ago and have built the current vaccine on many years of research (British Society for Immunology).
mRNA vaccines are produced more quickly: mRNA vaccines do not require the production of protein or weakened pathogen. The latter two are grown in cells or eggs, leading to lengthy vaccine development and manufacturing time (The Conversation).
III. Phase 3 Clinical Trial Data
Below is the data from Phase 3 Pfizer and Moderna COVID-19 vaccines:
IV. How Do These mRNA Vaccines Work?
Welcome to immunology 101 - here is a simple 3-minute video explaining how the COVID-19 mRNA vaccines work.
V. Mandatory Vaccinations for HCPs, Are You Included?
On August 17th, 2021 Ontario announced mandatory vaccine plans for health and education workers and 3rd doses for some.
In the hours after this announcement many health care practitioners found themselves confused, wondering "Does this new mandate include me?" or "Does it include the private sector?"
In response to this new development, on August 19th, 2021, The College of Physiotherapists of Ontario (CPO) posted an announcement, Ontario Announces Mandatory COVID Vaccination Policies for High-Risk Settings.
Part of This Announcement Is Included Below:
To view the complete announcement, click on the announcement text below:
Additional Notes Regarding Mandate #6
If you do not provide proof of full vaccination, you will be required to undergo regular antigen testings.
All physiotherapists will need to adhere to the policies set out by their employers.
The CPO encourages

PTs who work for hospitals and community care service providers to speak with their employer about this new directive.
Clarification On the Directive
Due to the confusion that this directive generated, on August 25th, 2021, the Ontario Physiotherapy Association (OPA) sent out an email containing vaccination and COVID-19 updates.
In this e-mail, the OPA clarified which physiotherapists Directive #6 includes:
"For physiotherapists and physiotherapist assistants this impacts those who work in hospitals of all types and those who provide home care in the public system. To be clear this does not impact private practice clinics unless you provide contracted services within a hospital or also provide publicly-funded home care."
Directive #6 does NOT impact private practice clinics!
You can read more about Directive #6 here or access the Directive #6 Resource Guide here.
VI. Current Covid Trends: Ontario
If we look at the Public Health Ontario data below, we see that although COVID daily cases were on the decline, they are now showing a slight upward trend.
COVID-19 Ontario Epidemic Curve
The figure below from Public Health Ontario shows the daily cases in Ontario from June 2nd, 2020 to August 19th, 2021
Cumulative Estimated Cases, Percentage of Cases & Effective Reproduction Numbers by Mutation Profile in Ontario (Aug 18, 2021- Aug 24, 2021)
The increase we are seeing is in the Delta variant of COVID-19 (mutation profile N501Y- & E484K-) which at the time of writing of this blog accounted for 95.9% of Cases in Ontario.
A study (Griffin et al., 2021) published on August 24th, 2021, by the Centers for Disease Control and Prevention found that:
Unvaccinated persons have 5x more COVID infections than vaccinated.
Unvaccinated persons have 29x more COVID hospitalizations than vaccinated.
Daily Percent Effectiveness by Dosage Level (10 August 2021-28 August 2021), Ontario
The Armed Accountant utilized publicly available data to generate the following figures below.
His source data can be found here.
The data demonstrate that ICUs per 100K, hospitalizations per 100K, and COVID cases per 100K were all lower for persons who are fully vaccinated (green line below), and highest for those who are not vaccinated (blue line):
VII. News on Delta Variant
Let's talk delta.
The delta variant (lineage B.1.617.2) has a collection of mutations in the spike protein (the same protein that the mRNA vaccines instruct our body to make pieces of.
These mutations make delta considerably more effective at attaching and gaining entry to human cells.
Higher viral loads: It has been shown that patients infected with delta have 1000x higher viral loads in the back of their throats than those infected with previous/other variants.
More infectious: Due to the specific mutations in spike along with the increased viral loads, the delta variant is considerably more infectious than previous variants.

If we look at the number of people to which an infected person would be expected to transmit the virus, early versions were 2-2.5, while delta is 8!!

For context, chickenpox and measles are all we have ever seen that has spread so efficiently in humans.
Unvaccinated vs. vaccinated throats: Viral loads in throats of vaccinated and unvaccinated persons who become infected rise at identical rates - but only for the first few days. After 5 days, viral loads in vaccinated persons drop rapidly while those in unvaccinated persons persist.



Children: We can no longer claim that COVID does not impact children. Children's hospitals in the US are already filling up or full.
This round of the pandemic is being primarily observed in the younger population. Frightening with so many children going back to school.



IgG vs IgA: The vaccines are working. When one gets a vaccine, the antigen in the vaccine leads to the production of antibody response. Specifically, the production of the antibody, immunoglobulin G (IgG).

IgG is high in the blood and some tissues.

What the vaccine does NOT do, is produce IgA response at the surface of throat mucosa. IgA is the antibody that could prevent viral binding.

Therefore, in a vaccinated person the virus can still bind, but then IgG will take over and the person will not become gravely ill.


The vaccine shows an 8-fold reduction in the development of any symptomatic disease secondary to delta.
Hospitalization shows a 25-fold reduction.
Death shows a 25-fold reduction.



Wear a mask even when vaccinated: For the immunological reasons stated above, vaccines reduce infection by 3x only. Therefore, it is crucial to continue wearing your mask even if you are vaccinated in order to interrupt the transmission cycle.
Source: What we now know about how to fight the delta variant of COVID
VIII. Waning Immunity & Booster Shots
Despite the differences mentioned above, it would also appear that vaccine efficacy is dropping quickly in vaccinated individuals, irrespective of the Delta Variant.
Waning immunity is a known problem for Influenza vaccines.
In July, Israel reported that vaccine efficacy fell to 39%, but still provides strong protection against severe illness and hospitalization.
Do you expect the above trends between vaccinated and unvaccinated persons to change?
Ontario Response to Waning Immunity
In response to the waning immunity, Ontario announced that that it will offer booster shots to certain vulnerable populations and expand eligibility for vaccination to children turning 12 this year.
Is there currently sufficient evidence that a COVID booster shot helps? Not so much, but it is likely that they will.
You can read more about COVID vaccine boosters in greater detail in this August 2021 Nature News Release, COVID Vaccine Boosters: The Most Important Questions.


Do you think that the likelihood of booster shots helping increase immunity outweighs concerns surrounding vaccine equity?


Would you get a booster if you were eligible?

IX. Vaccine Passports Across Canada
Ontario has recently joined the growing list of provinces and territories introducing COVID-19 vaccine passports.
Here is what the vaccine passport situation looks like across Canada so far:
Ontario:
Residents ≥ 12 must show their vaccine receipt and a piece of government-issued photo ID starting 22 Sept. 2021 in order to access the indoor areas of restaurants and bars, nightclubs, meeting and event spaces, gyms and theatres.
A QR code will be used as of 22 Oct. 2021.
Businesses will scan this code using a government app.
Proof of vaccination is not required to access services including retail stores and hair salons.

Quebec:
1 Sept. 2021: Quebec launched its vaccine passport.
The passport is required to access certain non-essential activities and businesses, including bars, restaurant dining rooms, gyms, festivals, sports venues, cinemas and other large-scale events.
It will also apply to all indoor sporting activities and outdoor sports that involve prolonged contact.
Passport can be uploaded to the VaxiCode app or presented as PDF/paper form.
There is a two-week grace period, but as of 15 Sept. 2021, people and businesses in violation of the order could face fines in the thousands of dollars.


British Columbia:
Residents of B.C. will need a vaccine card to get into restaurants, clubs, ticketed sporting events and organized affairs such as weddings.
From 13 Sept. 2021, people will have to show proof of having had a single dose of a vaccine to enter gyms, fitness centres and casinos.
After 24 Oct. 2021, those ≥ 12 will need to be fully vaccinated at least seven days earlier.
The B.C. Vaccine Card will be downloaded onto mobile phones.


Manitoba:
Manitoba launched a vaccine card (digital and physical). On Friday 3rd Sept. 2021, the province is expanding the areas where it will be required.
The list includes indoor and outdoor ticketed sporting events and concerts, indoor theatres and cinemas, restaurants including patios, nightclubs, gyms and casinos.


New Brunswick, Yukon:
In New Brunswick Vaccine passports are not yet needed, but could be employed in the future.
Yukon hasn't committed to bringing in a proof-of-vaccination card.


Prince Edward Island:
PEI does not have a vaccine passport but requires travellers/residents returning from another province to register using the PEI Pass.
The pass is available to those who have had one dose or are fully vaccinated, depending on where they're coming from.
The pass exempts travellers from isolating upon entry to the province.
Alberta, Saskatchewan, Nova Scotia, Newfoundland and Labrador, Northwest Territories, Nunavut:
Alberta, Saskatchewan, Nova Scotia, Newfoundland and Labrador, the Northwest Territories and Nunavut will not be requiring vaccine passports.
Source: Global News
X. BioCloud: Ontario's Prized Real-Time Airbone COVID-19 Detection System
Our final topic of discussion today is that of BioCloud.
If you haven't heard of BioCloud yet you are not alone.
The aim of this project is to add an extra layer of preventative protection in the fight against COVID-19.
How Does BioCloud Work?
BioCloud's technology continuously samples the ambient air to identify the SARS-CoV-2 virus through an antibody solution.
Using advanced optical laser spectrometry to identify spike proteins, BioCloud generates an optical reading that, if above an established baseline, will create a silent notification and alert.
Ontario Funding BioCloud
This year, the Ontario Government's Ontario Together Fund funded a total of $2 million into Ontario public company, Kontrol Technologies Corp to help commercialize and accelerate the production of BioCloud, their COVID detection system.
The company has completed a successful pilot in the Middle East in May 2021.
Ontario's Plan For BioCloud Is Unclear
Ontario plans to implement BioCloud in places where people gather, such as schools, offices, long-term care homes, hospitals, public transit, and manufacturing facilities.
However, beyond February news releases as well as a funding update in July, there is no easily locatable information regarding which institutions will be using BioCloud as the province continues to reopen.
BioCloud's Efficacy Is Also Unclear
Furthermore, McGill University's Office for Science and Society published a very interesting article explaining possible issues and doubts surrounding the efficacy of this device.
These are interesting times we are living in, friends.
We hope that you have found this blog informative and helpful. If you would like to receive updates from us when we release new blogs, subscribe using the button below.



---
Date written: 27 Aug 2021
Last updated: 3 Sept 2021